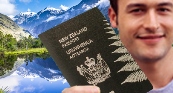 We understand that you seek both professional and reliable immigration assistance and a partner providing you with quality services giving you the confidence to successfully achieve your personal migration goal whilst you receive value for money spent. We are licensed immigration advisers in New Zealand, Australia and Germany.
As part of our business philosophy we go the extra mile for our clients. We invite you to find out more and to explore your immigration opportunities: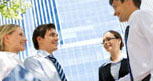 We assist your company to get your people to New Zealand – quick, efficient and hassle free so that you can focus on growing the business.
Our well established corporate division caters specifically for both businesses recruiting staff internationally or overseas businesses seconding employees to New Zealand. We assist you with the entire visa application process with Immigration New Zealand all stages.