New Zealand Visa and Immigration Services
New Zealand Migration International is the leading specialist in providing the most comprehensive and up to date visa services and immigration solutions.
---
Get Started
Giving us a bit of info now helps move things along more quickly.
For a fast response, email us: This email address is being protected from spambots. You need JavaScript enabled to view it.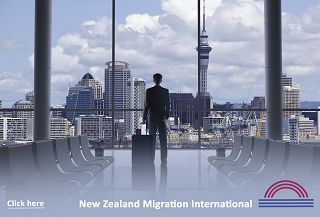 ---
Proud to be acknowledged by the New Zealand Ministry
The New Zealand Ministry of Justice has acknowledged New Zealand Migration International as a Government Licensed Immigration Agency for New Zealand under the Act (§1 AuswSG).
We are excited about this acknowledgement believing we are the first immigration agency having achieved such status. We will continue to make 2021 another amazing year for you. We know we owe all our success to all our clients.
Moving Ahead while Giving Back
In 2018 we launched the Migration Agent and Immigration Lawyer Association (Ask-An-Agent). Ask-An-Agent is designed to bring a breath of fresh air to the visa and immigration industry. It represents our shift to providing immigration solutions and inspiring a better way for our clients to get things done at the same time.

Ask-An-Agent has developed quickly into the trusted online marketplace connecting consumers and businesses with immigration advisors and immigration lawyers making the process of hiring an advisor effortless and efficient. With more than 70 Licensed Immigration Advisers, Registered Migration Agents and Immigration Lawyers Ask-An-Agent provides comprehensive, high quality immigration services for all sorts of visa applications for New Zealand – at a fraction of the usual costs.

The acknowledgment by the New Zealand Ministry has now given all Ask-An-Agent community members the opportunity to request immigration and visa services for New Zealand under both New Zealand and European laws and standards. As a result, community members may choose to be protected under European laws whilst at the same time they can have the confidence to rely on government licensed immigration services for New Zealand.
Read more about our licensed immigration advisors:
"We hope that Ask-An-Agent will be the standard by which other players are measured in terms of costs, quality and reliability within the migration industry "said our Director Alexander. "In the end, we want you to know when you hire an advisor or lawyer, that Ask-An-Agent got your back".
---
Awards
With another year behind us we are excited that for the second year, our licensed immigration advisors have been awarded "Best Migration Agency" in the 2020 Immigration Choice Awards.


Check it out. We believe you love where it leads you:
---
Our Licensed Immigration Advisers and Immigration Lawyers are specialised to serve
Professionals and Skilled Individuals
Small and Medium sized Business
Investors and Entrepreneurs
Which permanent residence visa is better?
Many people are currently trying to apply for a visa to New Zealand. Sounds easy, convenient, and safe.
Permanent Resident Visa New Zealand
---
New Zealand Visa

We understand that you seek both professional and reliable immigration assistance and a partner providing you with quality visa services giving you the confidence to successfully achieve your personal migration goal whilst you receive value for money spent. We are licensed immigration advisers in New Zealand, Australia and Europe.

As part of our business philosophy we go the extra mile for our clients. We invite you to find out more and to explore your immigration opportunities:

New Zealand Visa Free Online Visa Assessment

Work Visa

We assist your company to get your people to New Zealand – quick, efficient and hassle free so that you can focus on growing the business.

Our well established business division caters specifically for both businesses recruiting staff internationally or overseas businesses seconding employees to New Zealand. We assist you with the entire visa application process with Immigration New Zealand all stages.

Sponsoring Employees Work Visa
Business Visa New Zealand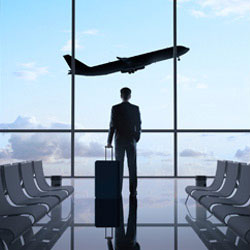 You and your family may be eligible for permanent residency under New Zealand business migration schemes if you have a background in investment activities or a record in business management.
New Zealand Migration International provides strategic assistance if you plan to set up a business in New Zealand.
We believe that the choice of the best possible business visa category is paramount to maintain your business success.