Applying for New Zealand Partner Visa?
Are you considering applying for a Partner Visa for New Zealand? If so, there are a couple things you need to know before proceeding with your application. If you and your partner plan to apply for a visa to come to New Zealand together, or if your partner is already in New Zealand, you may be eligible for a visa based on your partnership.
In New Zealand, partnership is defined as two people of the opposite or same sex, who reside together in a stable and genuine relationship in either a legal marriage, civil union, or de-facto relationship. If you apply for a visa based on your relationship with a New Zealand citizen or visa holder, we define that person as your supporting partner.
In order to be able to apply for a partnership visa in New Zealand, you and your partner must be over the age of 18, or have the consent of your parents or guardians if you are aged 16 or 17 years old. You must have met each other before applying for the visa based on your partnership, as well as not being close relatives.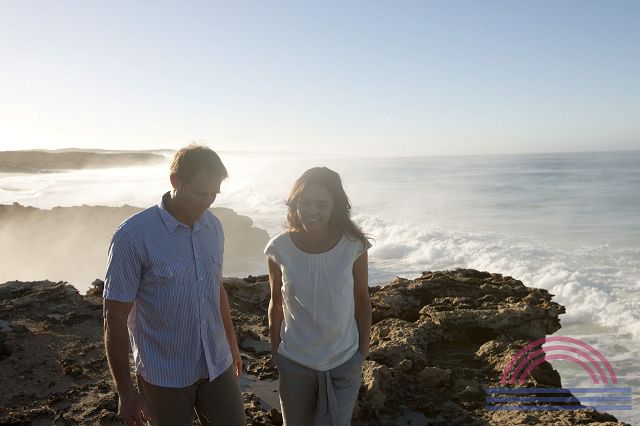 The New Zealand government requires some evidence that your partnership is genuine and stable before you can be granted this visa. You must be living together and sharing the same house. This arrangement does not include sharing accommodation while on holidays, having separate homes but spending time at one another's place of residence, or any type of flat mate arrangement.
The government is going to evaluate your relationship in terms of longevity of the relationship, how long you've been living together, and what type of living arrangements and financial support with one another. They will ask you about your commitment to and the future of the relationship with one another, whether you own/share property together, and if you have children or when you plan to have children. New Zealand will also question whether you share common household tasks and if others recognize your relationship as being genuine and stable. They may ask many more personal questions during the interview process to assess whether they feel your relationship would qualify for a partnership visa.
In regards to the evidence required by the New Zealand Government, it will be much more credible if it comes from official sources. Some examples would be joint lease documents, joint bank accounts/bills, invitations addressed to both people in the relationship, photos, marriage certificates, birth certificates of children, as opposed to written statements from friends regarding your relationship. The more evidence you provide to the government, the easier it will be for them to come to a conclusion regarding your visa status.
It is also important to include whether you and your partner have spent any time living apart, such as the reasons, time frame, and if you kept in touch during the separation. Keep in mind, they will use the evidence you provide regarding your separation to analyse its effect on your relationship. The supporting partner will also have to meet character requirements. There cannot be any domestic violence or sexual offence convictions in the last 7 years before applying. Police certificates will also need to be provided in your visa application.
Our experienced team of New Zealand Migration Agents are here to assist you throughout this process! Feel free to reach out to us if you have any questions regarding migrating to New Zealand under a working visa category.
Contact us and stay informed:
---